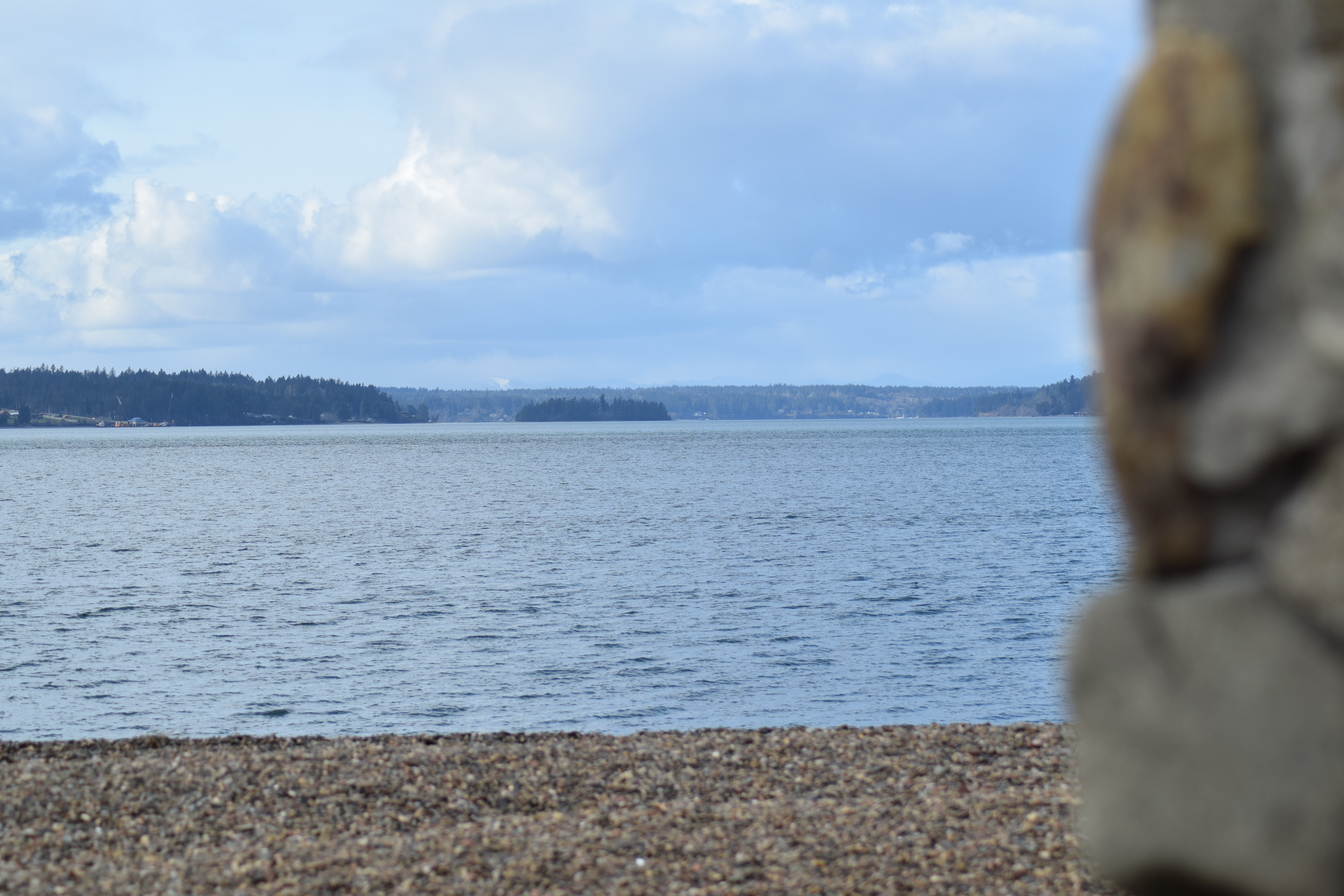 Often when one dreams about beaches, crystal clear blue waters and palm trees swaying in the breeze come to mind.  Yet, when I dream of beaches, what I think of first are the multi-dimensional, robust, cool ruffly waters of the Puget Sound.  Pierce County Washington is home to some of the most amazing varietal beaches complete with points of solitude for those seeking the quiet, play structures and volley ball nets, scuba diving spots, kayaking, paddle boarding and just spots to feel the sand between one's toes. Tucked within the name of each beach, if you click on the beach name, you will find a short video sharing a moving taste of each shoreline.
There are 5 delightful beaches on the West End of Tacoma, Pierce County that I would like to highlight, there are so many more so this is just a start when you begin to explore the endless beauty that breathes life into our communities.  The first is called Saltar's Point located at 91 Champion Street in Steilacoom.  Saltar's Point Park features a picnic shelter, 500 feet of saltwater shoreline and two stone buildings from the 1930s. This beach has loads of space where even when shared by a handful of people, the curve and dip of the smooth, flat stones that roll into the water provide natural curtains of privacy as you gaze at any one of the many islands to the West, soak up an Olympic Mountain Sunset or enjoy the unique view of the Tacoma Narrows Bridge.
The next beach is Sunnyside Beach at 2509 Chambers Creek Road in Steilacoom with 1400 feet of lovely shoreline.  This beach boasts its own year-round sand volley-ball court, BBQ's, covered picnic areas, playground and swings, showers, benches scattered here and there and an excellent water playground for those beginner and experienced scuba divers due to a slower current and lack of underwater protrusions.  The drive to both of the Steilacoom beaches takes you northbound around the bay, past a railroad trestle, following the inlet where Chambers Creek merges with the Puget Sound which calls for a Fish Ladder and lots of wildlife sightings from Bald Eagles to Wood Ducks, Herons, Sea Lions, Canada geese, and periodic fishermen.
After making your way north beyond the Chambers Bay Golf Course, you will come to Day Island Wall Beach at the corner where West Day Island Blvd meets East Day Island Blvd.  This small, 30 foot swatch of public access beach is the perfect spot to have a picnic or watch a sunset.  Also, if you are a very seasoned and experienced scuba diver, the Day Island Wall is touted to be one of the best wall dives in the Puget Sound and is home to Wolf Eels and Octopuses that are comfortable around divers and come out to play.
As you move further north, you come to Titlow Beach located at 8425 6th Ave, Tacoma.  This beach sits at the western most edge of a beautiful Park with walking trails, a water feature Spray-ground area, BBQ's, picnic and playfield and more. There are remnants of an old Ferry Dock utilized today by scuba divers to observe marine life at its base within the marine sanctuary and by feathered dwellers who nest in nest boxes, fish from a high vantage points and warm their wings in the moments of sunshine.  Students from local universities also come down to study the many types of seaweed and marine algae's–one of the largest collections of the Puget Sound varietals. Another great opportunity at this beach are the eateries from the Beach Tavern, Steamers, and Boathouse 19.
Our final beach on this exploration of Tacoma West End Beaches takes us to Owen Beach at 5605 North Owen Beach Road in the northwestern belly of Point Defiance Park.  This beach faces Vashon Ilsand which allows you to watch the too-and-fro of the ferry's from the Point Defiance Dock to the Vashon Dock, and, you can seasonally rent kayaks, paddle board, fish, picnic, and soak up the sun.  There is a paved walkway drifting east towards the Anthony's Restaurant, the ferry dock and the boat houses where you can rent little fishing boats.  As you leave the beach you can stop by the Zoo and learn about the delightful animals that live there—so much to do!!